Suncoast Spotlight -
Dunedin Florida

Just West of Tampa and North of Clearwater you'll find Dunedin, Florida. Dunedin, proud of its early Scottish heritage, is located on St. Joseph Sound in the Gulf of Mexico. It's perhaps best known to many for the Dunedin Causeway, Honeymoon Island, and Caladesi Island State Park, which is consistently rated among the best beaches in the world. Dunedin is also the spring training home of the Toronto Blue Jays baseball team.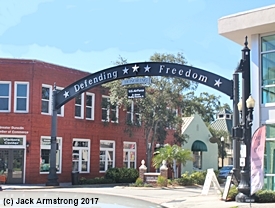 Turning East at the "Defending Freedom" archway off of U.S. Alternate 19 (Alt 19) you'll find yourself on Dunedin's Main Street amidst a cornucopia of colorful stores, ice cream shoppes, locally owned restaurants, bars and fun nightlife.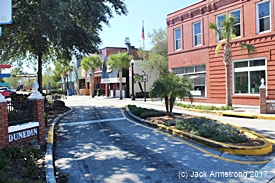 A real small town Main Street without the commercial signage and corporate franchise restaurants and retail stores that abound elsewhere.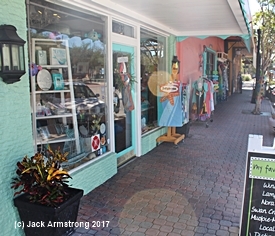 It's a fun area to stroll, window shop and have a bite to eat, an ice cream cone or enjoy a cool beverage.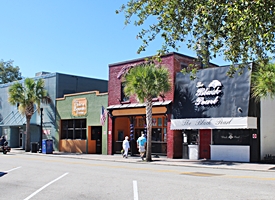 You'll find a well supported art gallery with many works by local artists, and a most informative information center staffed with friendly ladies armed with a library full of pamphlets and booklets about the area.

The local history museum resides in the former train station.




The train station/museum sits on Dunedin's portion of The Pinellas Trail, a 39-mile long


bicycle and pedestrian trail that traverses all of Pinellas County and bisects downtown Dunedin. This portion is along the former roadbed of the Orange Belt Railway, the first railroad in Pinellas County, which arrived in 1888. Bicyclists are a common sight in the business district.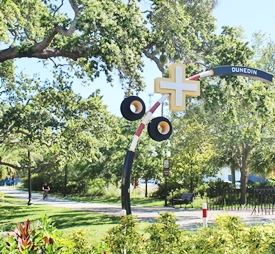 Resume your walk West of the "Defending Freedom" arch, past the art gallery and popular Sea Sea Rider Restaurant, the Armstron Park and fountain toward Edgewater Park and the Dunedin Municipal Marina.
You can book a charter tour or fishing excursion from the Marina docks. You might try fishing or simply just enjoy the scenery from the long dock extending out into the Bay.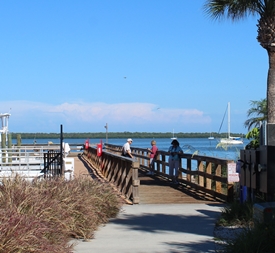 Edgewater Park at the Marina has a beautiful gazebo and paths to walk among the oaks.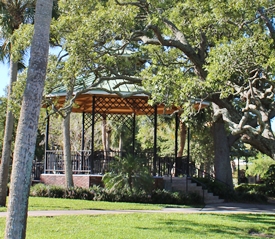 Enjoy fresh seafood and your favorite beverage at the Olde Bay Cafe and Fish Market.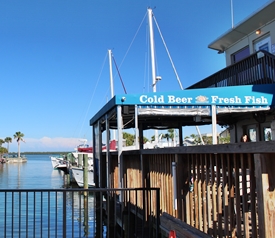 The beautiful sunsets are always free for visitors to Dunedin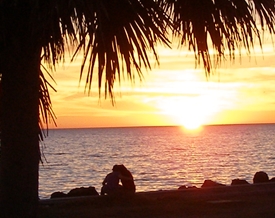 Places to Go and Fun
Things to Do ....FREE!