Our Fall 2019 Show Schedule -
Jack Armstrong's Suncoast Nature Photography
includes Original Wooden-Framed & Matted Prints, Unique
Dreamscapes, Greeting and Holiday Cards, Games,
Photo-Art Magnets and Distinctive Bookmarks.
Please stop by and say hello!
Saturday, Sept 28 – Art Fair 11-4
St Alfred's Eposcopal Church
1601 Curlew Road, Clearwater, FL

Saturday, Oct 12 - Arts & Crafts Show 9:30 – 2:30
The Salvation Army
1625 N. Belcher Road, Clearwater, FL
Saturday, Oct 26, 2019 – Country Jubilee 10 - 4
Heritage Village Country Jubilee and Flea Market

Sunday, Nov 10th – Art Show 9-4
Christmas under the Oaks
St Pete Campus, 2465 Drew Street.

Saturday, Nov 16 – Fall Arts & Crafts Show 10-2
On Top of the World
East Activity Center, 2069 World Pkwy Blvd, Clearwater, FL

Sunday, Dec 8 - Arts & Crafts Show 9-4
Kiwanis Arts & Crafts Show
Main St at 5th Ave, Safety Harbor, FL
Jack Armstrong, Suncoast Photographer
Exploring the nature of Nature! Full-color greeting cards and more for all occasions!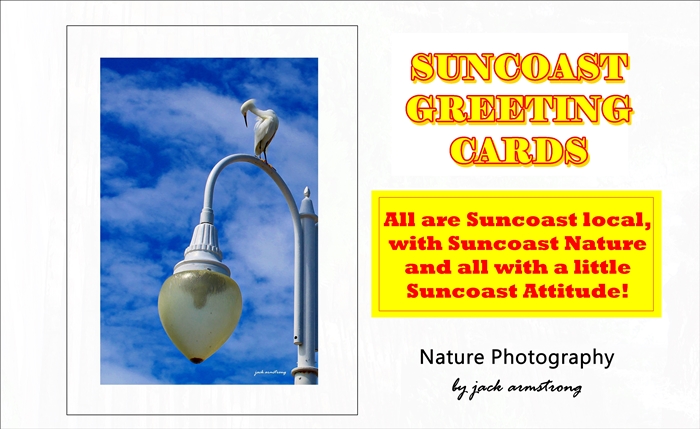 Capturing Florida's colorful birds, animals and landscapes
to share our Florida Paradise with your friends and family around the World.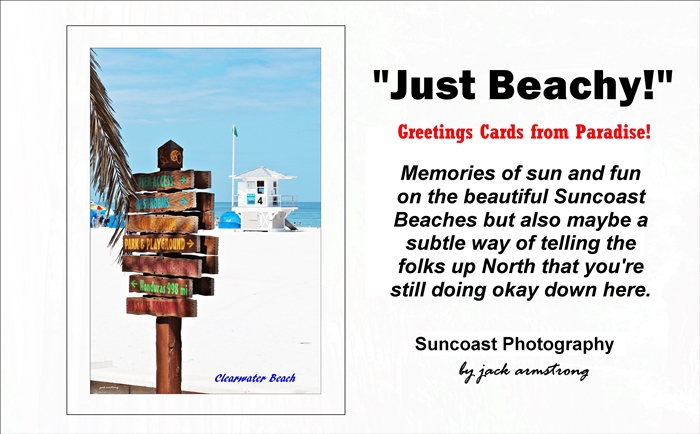 "Just Beachy!"
Colorful local Florida beach scenes to let friends and family back home know that you're
getting along and doing okay down here (especially in Wintertime!)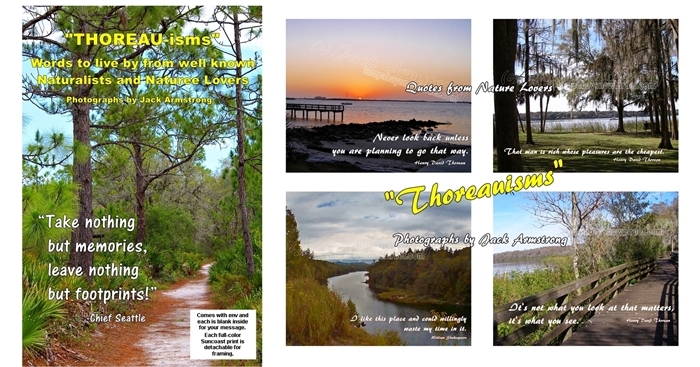 "Thoreau-isms"
Quotes from philosophers, poets and nature lovers paired with Florida birds, animals and
landscape scenes to make anyone's day a little more special and boost their spirits.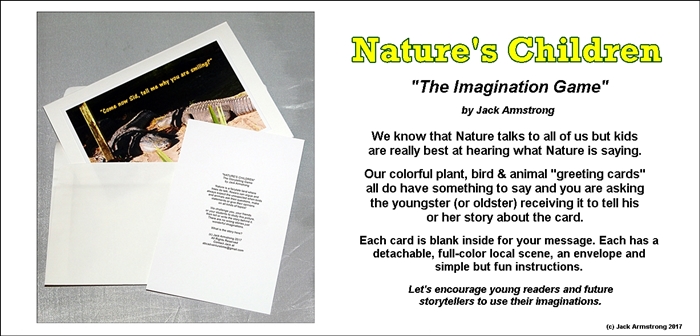 "Nature's Children"
We don't forget the kids! Each bird or animal card has something to say. Give or send it and then ask your favorite little person to tell you a story about it. Great conversation (and imagination) starters.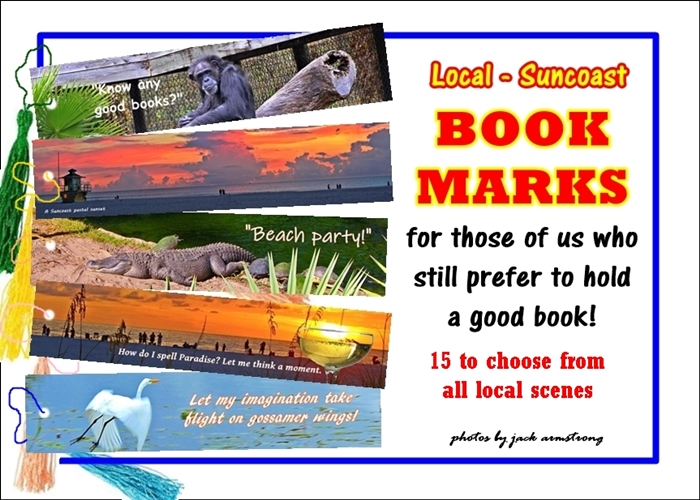 We have unique Nature Bookmarks also captured locally from Nature as well as large, local, bird and animal Photo Magnets that will bring a smile each time you reach for that fridge handle. They keep special memories alive and are easily mailed