Suncoast Spotlight
August is a Happening Month!

Our picks for some of the interesting, unusual and just plain fun things going on in our area in August. Click any link for more information.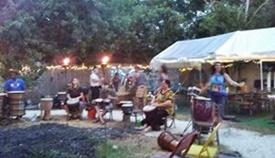 Aug 10 - Drum Circle
Fri 7pm · Room to Grow
4021 42 Ave N , Saint Petersburg
Drumming by the fire at the spiritual center! Bring your own drum or use one of theirs. Love donations are appreciated and help to support the center! Potluck is welcome This is a family friendly environment, no alcohol please! Ends at 10 pm sharp.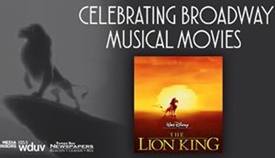 Aug 11 - The Lion King
Sat 3pm · Capitol Theatre, Clearwater.

Aug 11 - Managing Your Landscape
the Florida-Friendly Way. Sat 9:30am
Pinellas County Extension, Largo.
Aug16 - Open Mic - Poetry Circle
Thu 7pm · Black Crow Coffee Co, Saint Petersburg

Aug 17 - 2018 St. Pete Wing & Craft
Beer Fest! - Free Admission!
Fri - 6pm. England Brothers Park,
Pinellas Park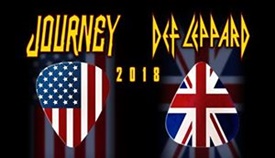 Aug 18 - Journey & Def Leppard
Sat 7pm. Amalie Arena, Tampa.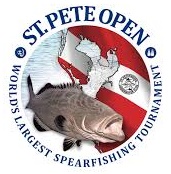 Aug 18 - St. Pete Open Spearfishing Tournament - 2018 - 53rd Annual.
Sat 12am · Magnuson Hotel Marina Cove
Saint Pete.

The St Pete Open is the world's largest spearfishing tournament. Many of the largest fish ever entered in a spearfishing event have been brought in to the St. Pete Open. At a typical SPO, we enjoy the company of roughly 300+ participants, with spectators numbering in the thousands.

Website.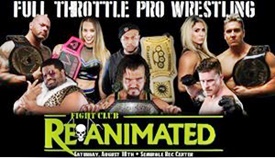 Aug 18 - Full Throttle Pro Wrestling
presents Fight Club: Reanimated
Sat 7 pm. City of Seminole Recreation Department, Seminole.
Aug 19 - WMNF Celebrates
Homegrown Heroes
Sun 2pm. Gulfport Casino Ballroom, Gulfport.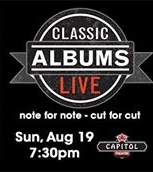 Aug 19 - Classic Albums Live
The Beatles White Album
Sun 8pm. Capitol Theatre, Clearwater.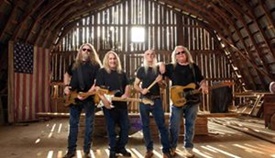 Aug 23 - The Kentucky Headhunters
Thu 7:30pm. Central Park Performing Arts Center, Largo.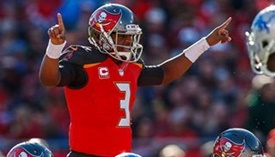 Aug 24 - Tampa Bay Buccaneers
vs. Detroit Lions. Fri 8pm. Raymond James Stadium, Tampa.




Aug 25 - 8th Annual Great St. Pete Cupcake Contest. Sat 12pm. Morean Center for Clay, Saint Pete.
The Morean Arts Center invite you to compete in a city-wide search for St. Petersburg's BEST CUPCAKE! Registration runs June 1 through August 20 *A $15 entry fee allows each participant to enter one submission. A minimum of 4 delicious cupcakes are required for entry.

Aug 30 - Tampa Bay Buccaneers
vs. Jacksonville Jaguars. Thu 7:30pm. · Raymond James Stadium, Tampa.

Ongoing Events!
1st Friday's in
Saint Pete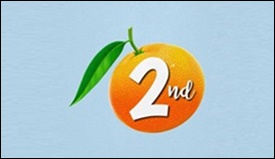 2nd Friday's in Dunedin!
Fri 5:30pm. Dunedin
Merchants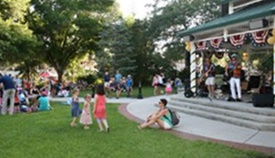 3rd Friday Music Series
in Safety Harbor
Fri 6pm. John Wilson Park



Open Mic Friday Nights


Dunedin Coffee & Bakery 7:30-9:30pm
All ages welcome to share poetry, musical talents, or comedy. All content must be family friendly). A sound system & mic is available to plug into.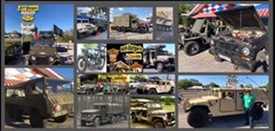 3rd Saturday in
Saint Pete
Military Vehicles and Motorcycles Show
Sat 3pm. Biff Burger and Buffy's BBQ
Bring the family and children see " Military Steel Soldiers " on display and meet the great folks who are bringing military equipment for Military Vehicle Enthusiasts, Veterans and everyone.

For Something Special
Wednesdays & Saturdays
Beach Exploration Ecotours at Clearwater Beach. Hosted by Sensing Nature®, LLC
Join Sensing Nature as we explore the beach! Discover the birds, shells, and other wildlife as we stroll along the beautiful Clearwater Beach Wednesdays & Saturdays 9am - 10:30am through mid-December.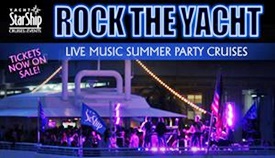 Rock the Yacht Party Cruises May 26-Sep 1
Sat 9 PM · Yacht StarShip Cruises & Events · Tampa
Party like a Yacht Star on a Yacht StarShip's Live Music Party Cruise,