_______________________________________________________________________
The Parks in Pinellas County Florida
Tarpon Springs to St. Petersburg
100 Parks in 100 Weeks!

Lake Seminole Park
10015 Park Blvd N
Seminole, FL

This designated wildlife sanctuary has to rank well up in our top ten picks for most enjoyable Parks in the County. It is 260 acres of outdoor enjoyment with a creek, ponds and a lake! Lake Seminole is the second largest freshwater lake in Pinellas County.

Surrounding all is a 2-mile paved trail suitable for walking, biking, rollerblading and jogging. There are exercise stations along the trail. It is marked in quarter miles and has an optional cut-over at the one-mile mark for those seeking a shorter experience. It is rated easy, fairly level and wheelchair accessible. Our friends at AllTrails rate it 4.5 stars.
_______________________________________________________________________
On your first visit we suggest you drive all the way to the back parking area. It's a great place to start your walking loop but you will also get an overview of all there is to discover along the way.

There are 13 reservable picnic shelters spread throughout the Park (see link below) as well as benches and picnic tables here and there on a first come basis. Though there are plenty of birds to observe and gator sightings, this is not what we would call a walk on the wild side. The entire park is well-kept with plenty of shady places to spread a blanket or set up your camp chairs to just sit, relax and take in all of the quiet beauty surrounding you.

The Park has restrooms, drinking fountains, a ballfield, children's play areas and even a climbing wall for the kids.

There is a place to launch your boat on Lake Seminole and another place you might launch your canoe or kayak.

There are plenty of places to "wet your line" and do some fishing from shore. There is no limit on channel catfish! Dogs are welcome but must be kept on a leash.

Put this Park on your must-see list. It is easy to find so bring your lunch, your dog, your best friends or family and plan to spend a couple of hours relaxing and taking it all in. We bet you will plan to come back. Do let us know what you think.
Lake Seminole Website
https://www.pinellascounty.org/park/08_Seminole.htm

Park diagram:
https://www.pinellascounty.org/park/maps/color/amenities/LakeSeminole.pdf

For shelter reservations go to
https://www.pinellascounty.org/parks
and select the link to make your reservation on line with a
credit card or call 727.582-2100 (select 0 from phone menu).

Google Satellite Map for directions
(Enlarge (+) for a birds-eye view or decrease (-) to plot your route)
_______________________________________________________________________
_______________________________________________________________________
Questions, Comments & Suggestions
Contact Niki and Jack at
abcadventuretime@gmail.com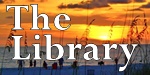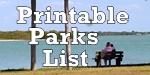 Entire Contents (c) Copyright Jack Armstrong 2022 All Rights Reserved
Frameable prints, mats and gallery wraps are available.