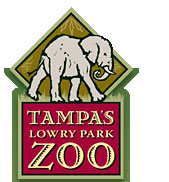 Lowry Park Zoo
1101 West Sligh Avenue
Tampa, FL. 33604-5958
Info: (813) 935-8552
Open: 9:30 a.m. to 5 p.m. seven days a week. Every day except Thanksgiving Day and Christmas Day.
"Rated the BEST ZOO IN THE U.S. by Parent's Magazine"
Come see the wild world of Tampa's Lowry Park Zoo. With more than 1,700 animals, housed in 56 acres of lush natural habitats, it's a diverse collection that is suited for our local climate.
With engaging interactive exhibits visitors can enjoy close, but safe contact with many species in the Zoo. Guests can see most animals in one of eight habitat areas.
Tampa's Lowry Park Zoo helps more than 40 critically endangered species of animals including African elephants, chimpanzees, koalas, orangutans, Indian rhinoceros and African penguins. Plus, the Zoo operates the only non-profit hospital for Florida manatees in the world.
Free Parking.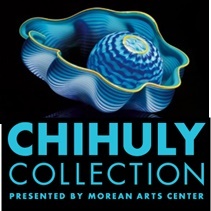 Chihuly Collection
400 Beach Drive
St. Petersburg, FL 33701

A stunning, permanent collection of world-renowned artist Dale Chihuly's unique artwork in a magnificent 10,000 square foot setting designed by award-winning architect Albert Alfonso.

This presentation is unique as it is the first installation of Chihuly art in a building designed specifically for that purpose. Designed so that the art and architecture work together to create a visitor experience unlike any other exhibition of Chihuly's art. The Collection is marked at the entrance by an iconic 20 foot sculpture created especially for the site.

Located within walking distance of the Vinoy Resort and Golf Club, the Museum of Fine Arts, a multitude of galleries, restaurants and shops, and the Salvador Dali Museum.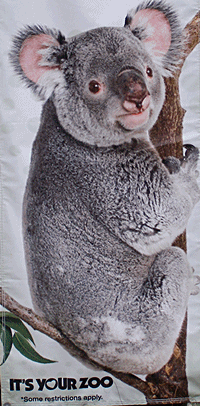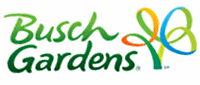 Busch Gardens Tampa


The #1 family attraction in the Tampa Bay Area.




Busch Gardens Tampa




3000 E Busch Blvd




Tampa, FL 33612




Info: (813) 987-5524





Busch Gardens is a thrilling African safari and a sun-soaked Florida vacation all rolled into one. Experience up-close encounters with wild animals, and explore fascinating attractions based on cultures and legends of far away lands. A unique blend of thrilling rides, one of the country's premier zoos featuring nearly 3,000 animals, live shows, restaurants, shops and games, Busch Gardens provides unrivaled excitement for guests of every age

.

______________

The Florida Aquarium
701 Channelside Dr, Tampa, FL 33602
(813) 273-4000
Come face to face with a penguin, dive with sharks, swim with fishes or take a Wild Dolphin Ecotour out on to Tampa Bay aboard the
Bay Spirit II
during your visit.
The Florida Aquarium showcases the aquatic animals and ecosystems of Florida and around the world. Far more than just an attraction, The Florida Aquarium is actively working around the state in research and exhibits include: Journey to Madagascar, Wetlands Trail,Penguin Point, Bays and Beaches, Coral Reef, Ocean Commotion, Interactive Touch Experiences, Water Fun Zone,Dive with the Sharks, Swim with the Fishes, and Penguin Promenades.

Want to experience the amazing, graceful and beautiful wild dolphins that call Tampa Bay home? Check out the Wild Dolphin Cruise departing daily from The Florida Aquarium. The 75-minute eco-tour through the bay aboard our brand new 72-foot catamaran, the Bay Spirit II, allows guests to encounter the awesome animals that thrive in these local waters.

MOSI
Museum of Science and Industry
4801 E. Fowler Avenue,Tampa, Florida 33617
Info: (813) 987-6100
Toll free: (800) 995-MOSI
The Museum of Science and Industry (MOSI) is a science and technology center containing more than 210,00 square feet of exhibits and hands-on displays. Features include a hurricane simulator, a planetarium, and an IMAX Dome theater.
Experience a scientific playground of over 450 hands-on activities in the largest science center in the southeastern United States!
MOSI offers over 400,000 square feet of permanent interactive exhibits.
At MOSI, Visitors can:
* Learn through play inside Kids In Charge!, the largest children's science center in the nation.
* Brave extreme weather conditions inside Disasterville, featuring WeatherQuest—a 10,000 square foot exhibition on the science behind tornados, hurricanes, wildfires and much more!
* Guests can harness themselves onto a bicycle along a 98-foot-long steel cable, suspended 30 feet above ground on MOSI's "High Wire Bike," the longest in a U.S. museum.
* Enter into an engineered ecosystem in the "Bio Works Butterfly Garden" and view multiple kinds of free-flying butterflies.
* Learn about the human body in all its complexity—from DNA to organs in "The Amazing You", an Exhibition of the Human Body.
* Take in an astronomy show in The Saunders Planetarium and gaze into the starry nighttime sky.
* Plus, Florida's only IMAX® Dome Theatre

Clearwater Marine Aquarium
249 Windward Passage
Clearwater, FL 33767
(727) 441-1790
Winter's Tale Dolphin Adventure
300 Cleveland Street
Clearwater, FL 33757
(727) 441-1790
Home of those dolphin movie stars


Winter and Hope!
Clearwater Marine Aquarium's admission includes access to our main facility and Winter's Dolphin Tale Adventure, a facility of interactive exhibits, movie props, kids activities and expanded retail located in downtown Clearwater.
Clearwater Marine Aquarium provides the highest standards of healthcare and rehabilitation with the ultimate objective of release. Not all animals, however, can be released. Their injuries may be too severe and may limit their ability to function and survive in the wild.
National Marine Fisheries Service consults with CMA to determine if a cetacean can be released or must be provided long term resident care. Fish and Wildlife Conservation Commission regulates the North American river otters and sea turtles.
CMA is also home to many other friends you will be able to visit up close and personal including Sea Turtles, Otters, Sharks, Pelicans, Stingrays and many other types of marine animals.