Clearwater's Cleveland Street

Clearwater is situated on the Gulf of Mexico, just 22 miles from Tampa on Florida's stunning west coast. The City itself is comprised of many unique parts. Two of them are the emerging Cleveland Street downtown district and the islands of Clearwater Beach. Both downtown and Clearwater Beach have expansive marina facilities making that area especially attractive to boaters.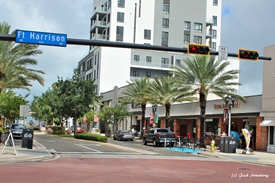 At the junction of Fort Harrison and Cleveland you'll discover the hub of fun, revitalized and thriving Cleveland Street.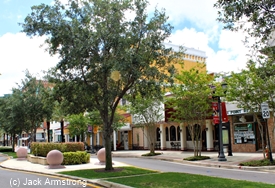 Upscale shops and fine restaurants where al fresco dining is enjoyed on both sides of the beautiful median.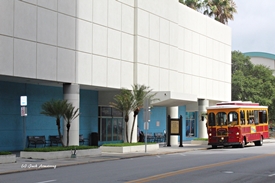 You can choose to cruise around Town and to the beach on the Jolley Trolley line but do be sure to make a stop at "Winter's Dolphin Tale Adventure" a Movie Museum on Cleveland Street. Then take the water taxi (from the end of Cleveland Street) to tour the Clearwater Marina and meet the movie stars themselves - Winter and Hope.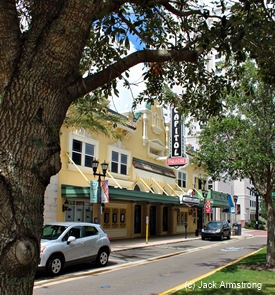 Historic Capitol Theatre is also located on Cleveland Street.
This 1924 Art deco-style venue hosts a mix of events, from comedy acts to musicals, plus film screenings.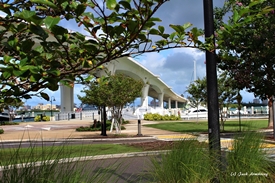 At the West end of Cleveland Street lies the Marina on Clearwater Bay in a beautiful park-like setting under the Clearwater Memorial Causeway Bridge to "The Beach" - Clearwater Beach.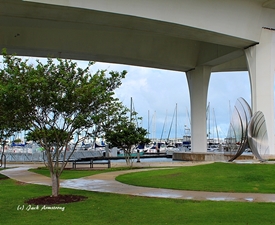 Cleveland St. ends at the Marina with the street name changing to Drew Street. Just within a short walking distance continuing on Drew Street brings you to Coachman Park the venue for several huge food & music festivals each year.
See more (and larger) Clearwater photos Here.

Places to Go and Fun
Things to Do for FREE!